Singer songwriter Trish Lester has been

entertaining audiences for decades. Some say her style reminds them of John Denver, Joni Mitchell or Mary Chapin Carpenter, and they feel they're hearing from a long lost friend.
While she knows hundreds of legendary folk and pop tunes, her deeper foray into original music over the past few years has yielded some truly unique and memorable songs. Trish's original Americana music is well-crafted, engaging and often humorous – an eclectic mix, from folk to country to blues. Her album "Plymouth Belvedere" is a collection of 13 songs that leave listeners laughing, crying and humming along.
Several of Trish's songs are included on compilation albums. "Car Talk Car Tunes Volume III -- Stairway to Heapdom" is a compilation of irreverent songs about automobiles, produced by National Public Radio! Track #6 is "Plymouth Belvedere," the title song on Trish's album by the same name, and it continues to play from time to time on reruns of the "Car Talk" radio show.
Her more recent album "TRUE NORTH" has 11 tracks of stylistically diverse music to lift your mood, tug at your heartstrings and make you smile! Modern folk, with an occasional nod to blues, rock or Celtic style, this music encompasses life wisdom, short stories and touches of humor.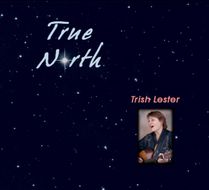 Audience enjoys Trish's original song,
"It's Just a Cookie": 
Trish performs with six- and seven-year-olds (including her granddaughter, Elizabeth) at "First Grade Celebrates America." Watch the video here:
 Here's the YOUTUBE link, to share: http://bit.ly/1stGradeThankSoldier